Our coliving solution
The Citylifer is delivering a brand-new housing solution that is uniquely catered to young adults and contemporary nomads.
Located in the best cities
The characteristics of a great location
Accessibility and public transport
Our buildings are sliced into four privacy layers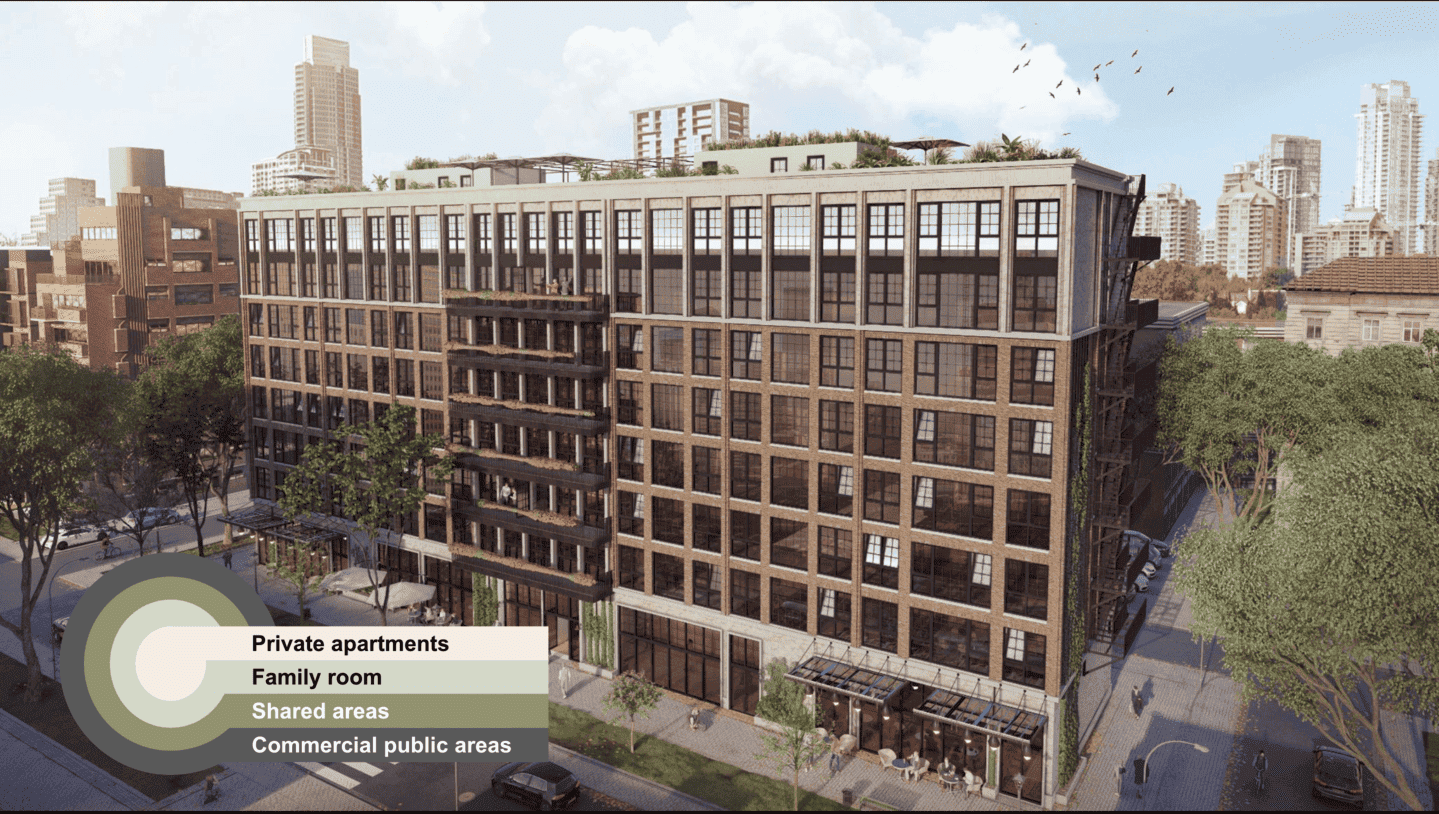 Designed to foster social interaction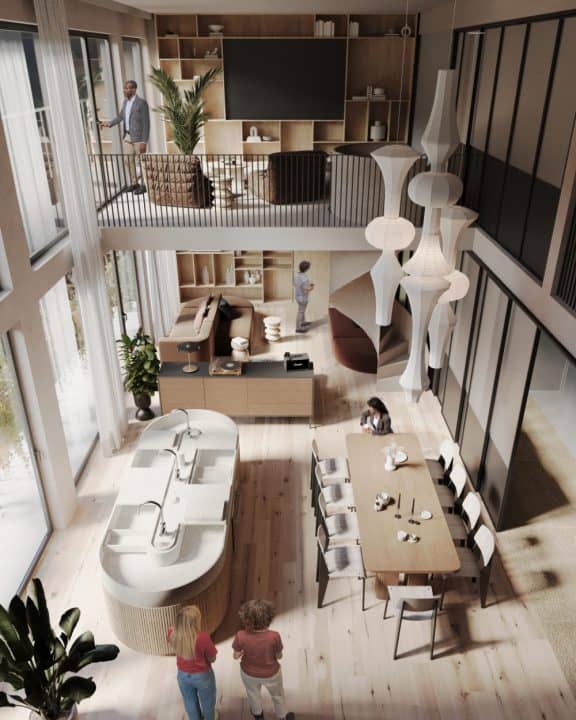 Family room
Buildings are divided into community clusters, accommodating 15 to 25 people who exclusively share a fully-equipped family room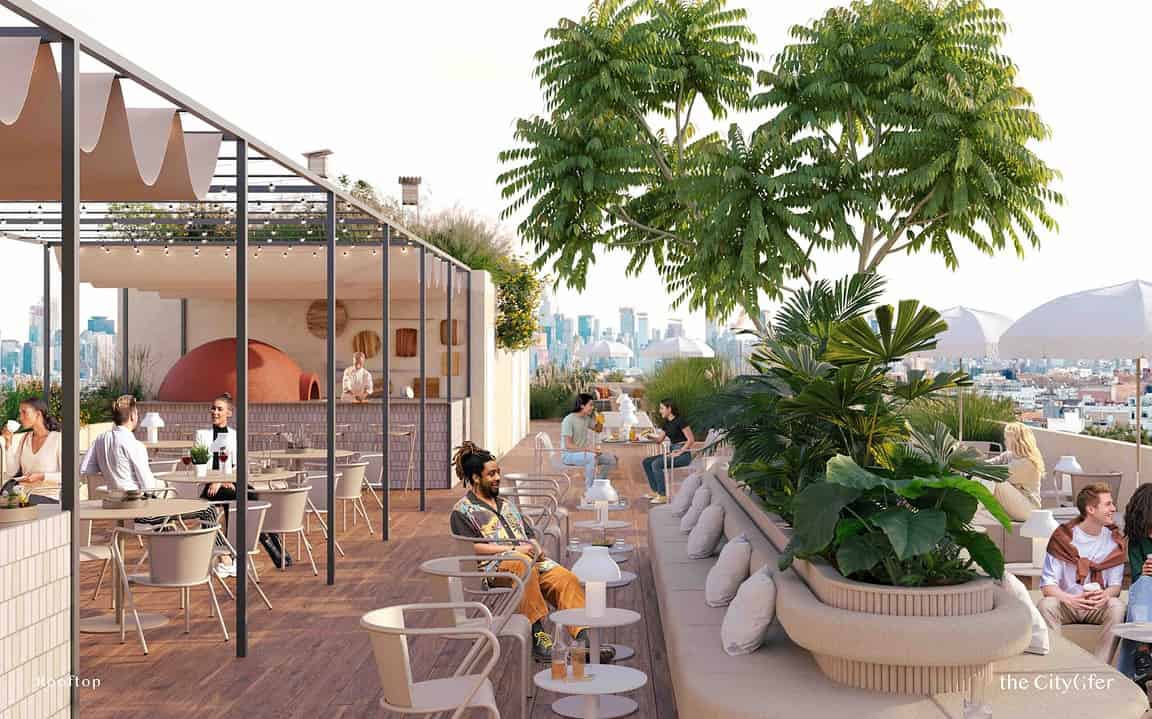 Shared area
Buildings feature shared areas, such as a rooftop or game area, which are exclusively accessible to the resident community.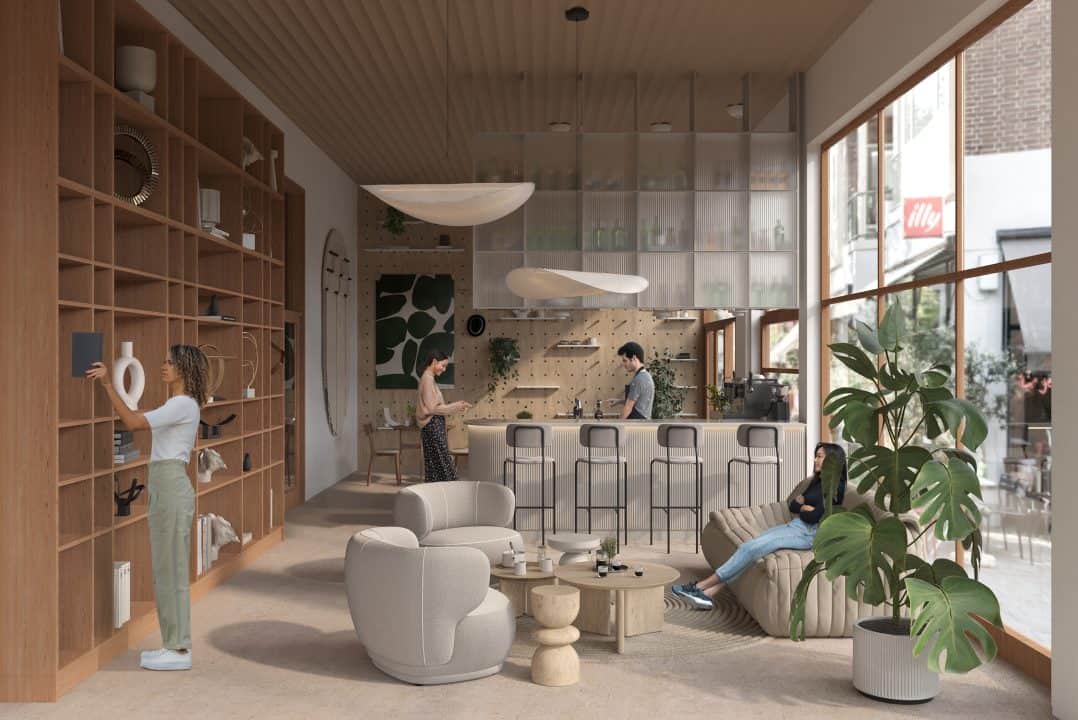 Public areas
Primarily on the ground floor, buildings house public areas designed for resident and neighbours to meet and interact with each other.
Bottom-up facilitation
Each cluster is led by a Trailblazer, a long-standing resident who guides newcomers.
Furthermore, residents actively participate in orchestrating and evolving community events.
THE NOMAD
25 m²

The High-Five
Smart furniture designed for space optimisation
6 m² becomes 24 m² usable area
DESIGN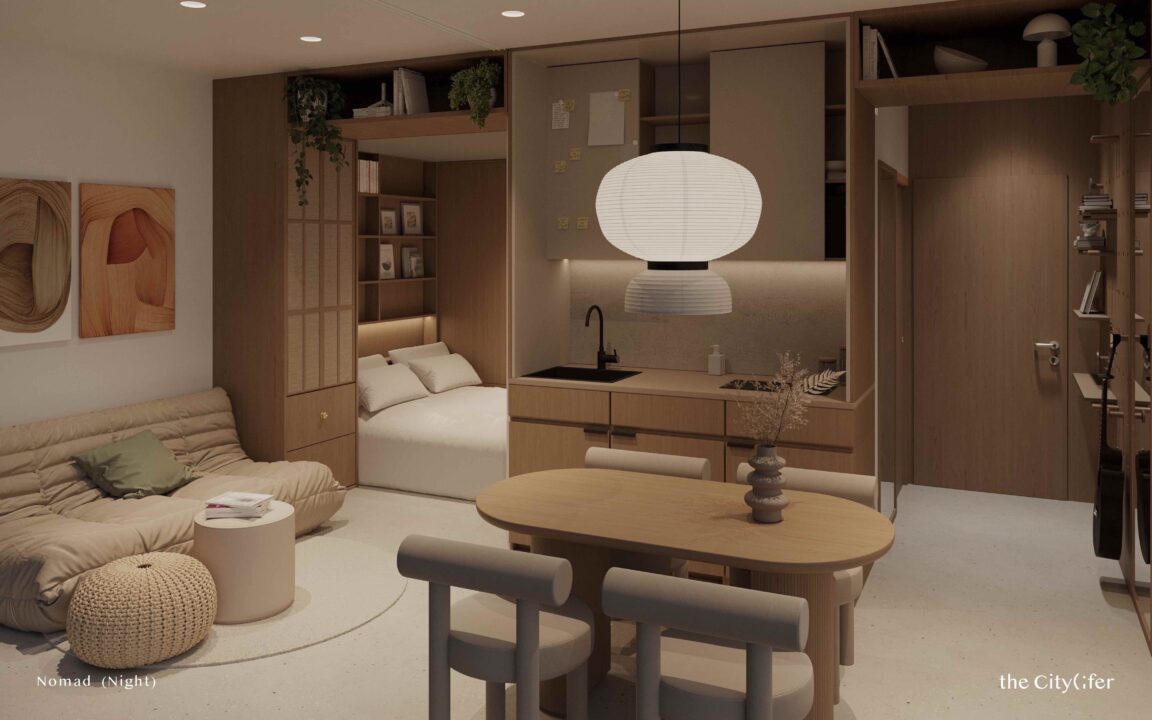 SLEEP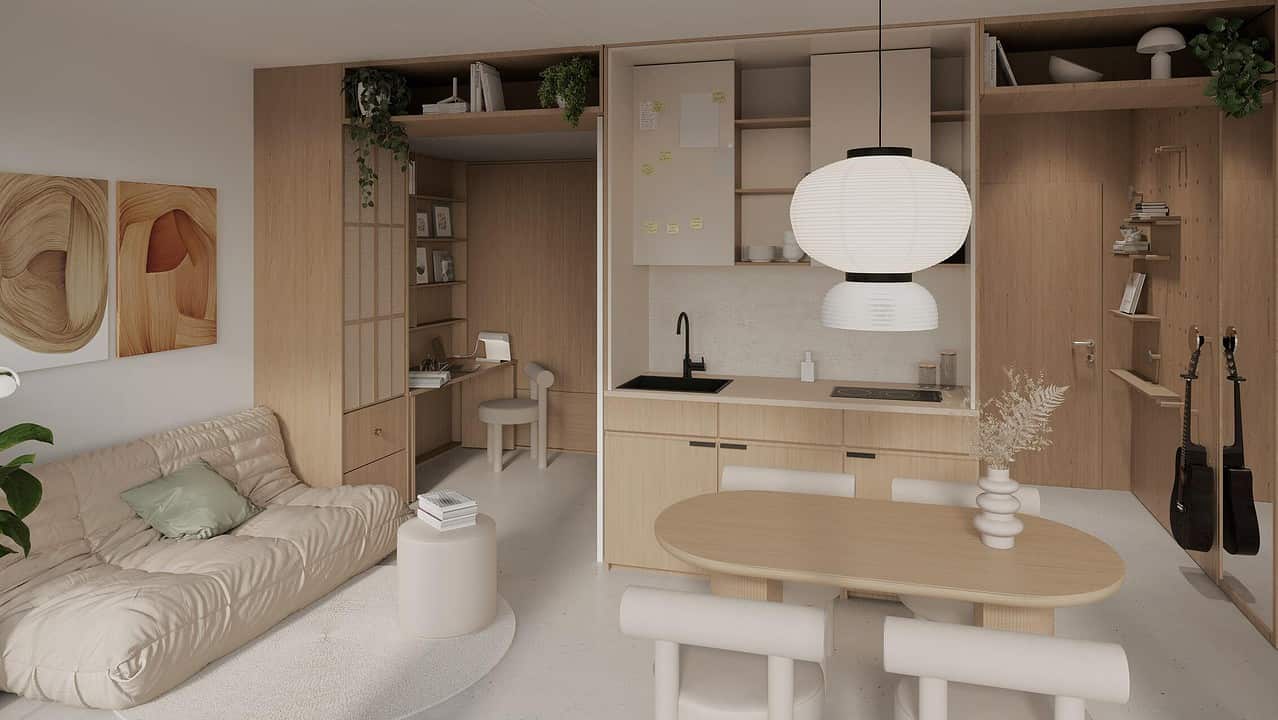 WORK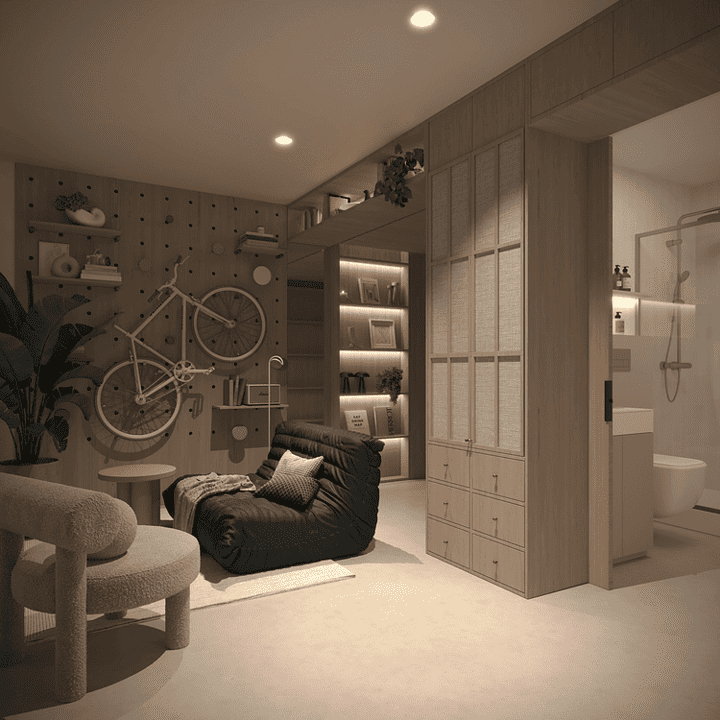 DRESS
Modular design to upcycle urban spaces
The Citylifer's sustainability-focused design is based on an office grid structure. This innovative design allows to repurpose vacant inner city office buildings while also accommodating newly constructed development.
Benefits of upcycling

Shorter projected lead times

Lower construction costs

Reduced environmental impact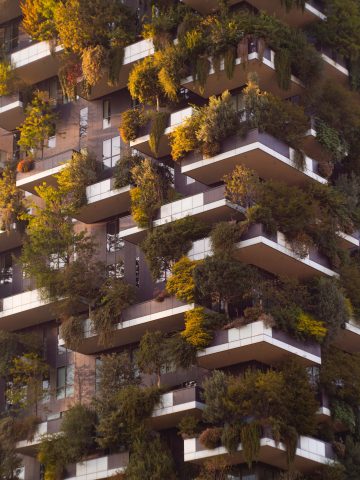 "The Citylifer could potentially construct over 53,000 Nomad studios in empty office spaces throughout the Netherlands"
Premium hospitality service level applied to residential living
Plug-and-play lifestyle
Basic rent
Service costs
Furniture
Shared areas
Utilities and wifi
Housing insurances
Netflix
Mobility subscriptions
Cleaning services
Gym and wellness
Community events
Sport classes
Social gatherings
Exploring the city
Networking
Education
Fair and transparent pricing
Compliant with local regulations and ensures transparency for residents

WWS compliant
Basic rent prices are compliant with the point system applicable in The Netherlands.

Huurcommissie compliant
Additional costs, such as service costs, are priced in accordance to national regulations set forth by Huurcommissie.

No hidden fees
All pricing components are disclosed upfront to residents. Energy costs are based on actual consumption.

Housing benefit applicable
The residents of The Nomad are eligible for a housing benefit up to €388,- per month.
Fair Pricing for Everyone
All housing expenses included!
Basic rent
Service costs
Furniture fee
Shared areas
Utilities
Wifi
Housing insurance
Community events
Calculate your monthly fee here
Your annual salary
€690*
Your monthly housing expenses
* This calculation is based on The Nomad and an estimate only, including housing benefits. No rights can be derived from it, and The Citylifer is not liable for any consequences resulting from its use. For personalized advice, please consult with a financial professional.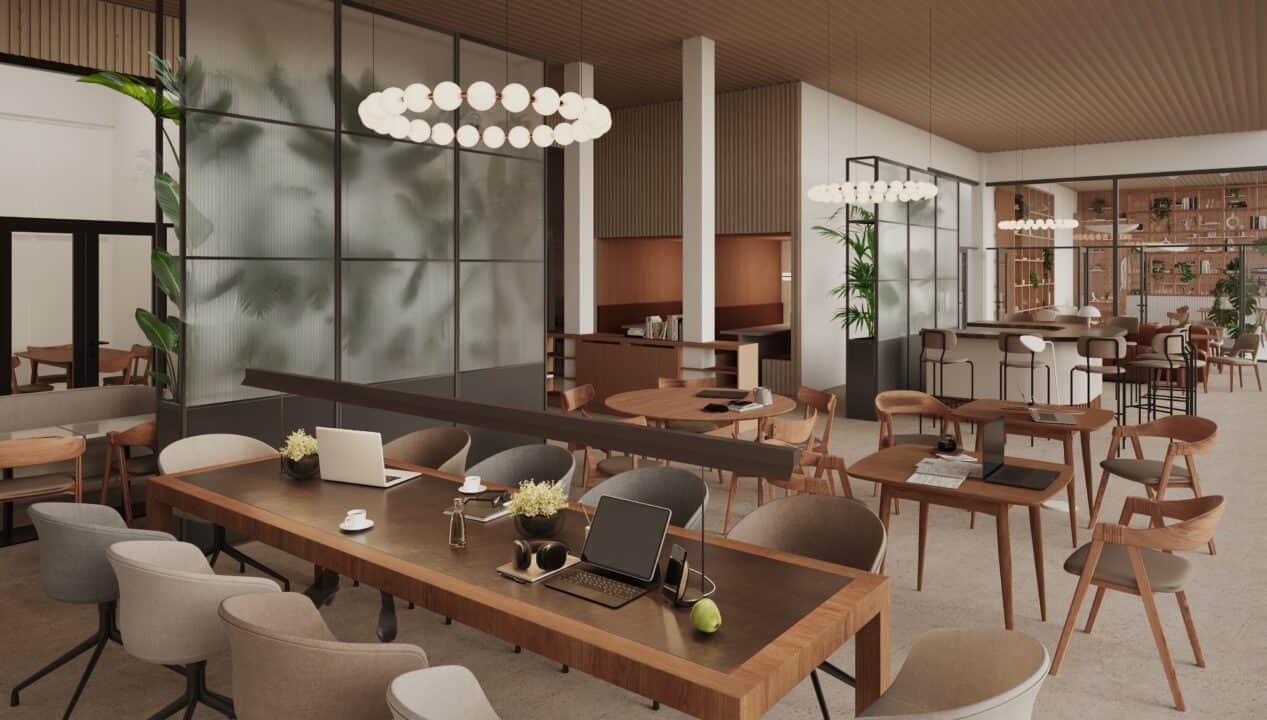 Location scouting and acquisition
Collect hard and soft data
Implement changes to building and service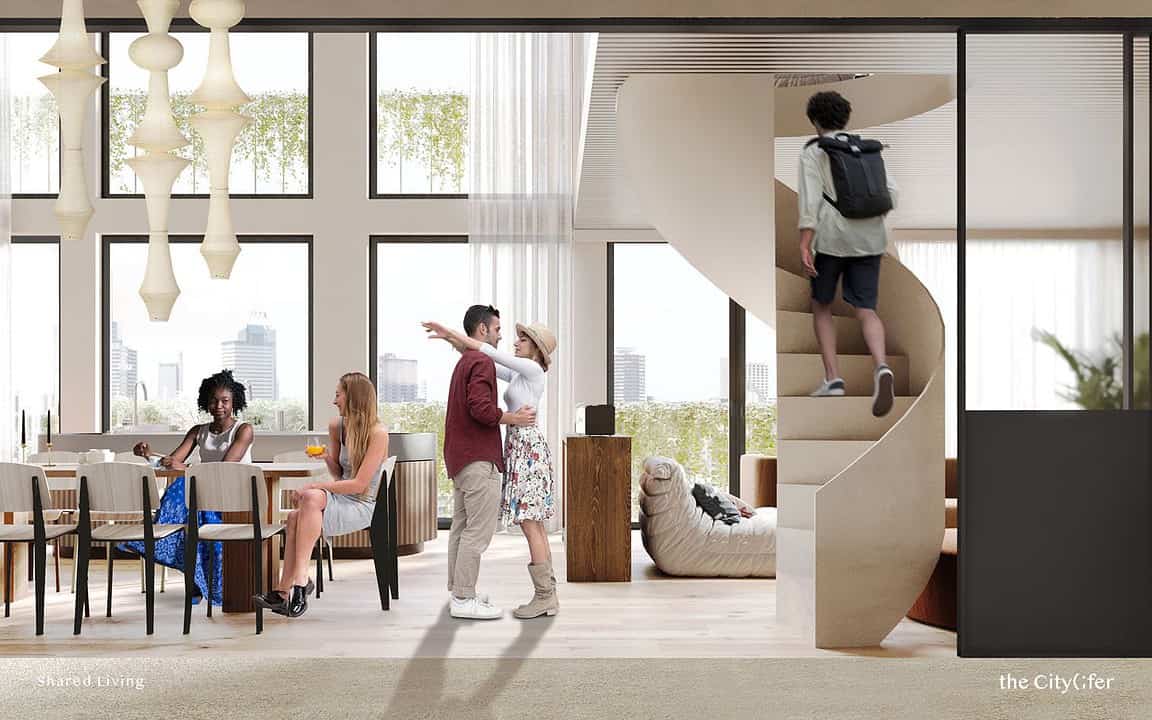 Great prices, better locations
High quality (co)living experience
Fostering community while respecting individual privacy
Full-service residential coliving
No better alternative
Partnerships
Do you recognize the opportunities in coliving and wish to collaborate with The Citylifer?
We seeks partnerships with project developers, property owners and real estate investors to create a brand-new housing solution that is uniquely catered to young adults and contemporary nomads.
Become a partner
ESG
With a passion for sustainability, social responsibility, and good governance, we have created an ESG policy that underpins everything we do.
We strive to minimize our environmental footprint and optimize our social impact. At the same time, we also encourage and inspire our residents to join us in this effort.
Read our ESG policy