Picture this: You opened the door of your new home: an affordable fully-furnished living space complete with top-notch facilities and turn-key amenities, the best roommates, and a backdrop of the city skyline to boot. Is this a scene straight out of the hit sitcom Friends? Nope, this could be your reality. It is called coliving and here's how it works.
Sharing a home is not a fresh concept. People have been living together since way back when hunter-gatherers shared caves for shelter. And for millions of people in the Netherlands and beyond, moving out is the first step one can take to gain independence. But that comes with a challenge. The rising cost of housing in major metropolitans makes the city-living dream seem out of reach for many young adults, millennials, and professionals. The good news? There lies a modern antidote: coliving. Thanks to coliving spaces, residing and thriving in exciting urban coliving hotspots in Europe like Amsterdam, Copenhagen, and Paris is possible, hassle-free, and most importantly, cost-efficient.
In this blog, The Citylifer will walk you through what coliving is, how it works, who it is for, and why it continued to be the next big thing in the real estate scene in Europe and beyond.
What is Coliving? Coliving vs Living With Roommates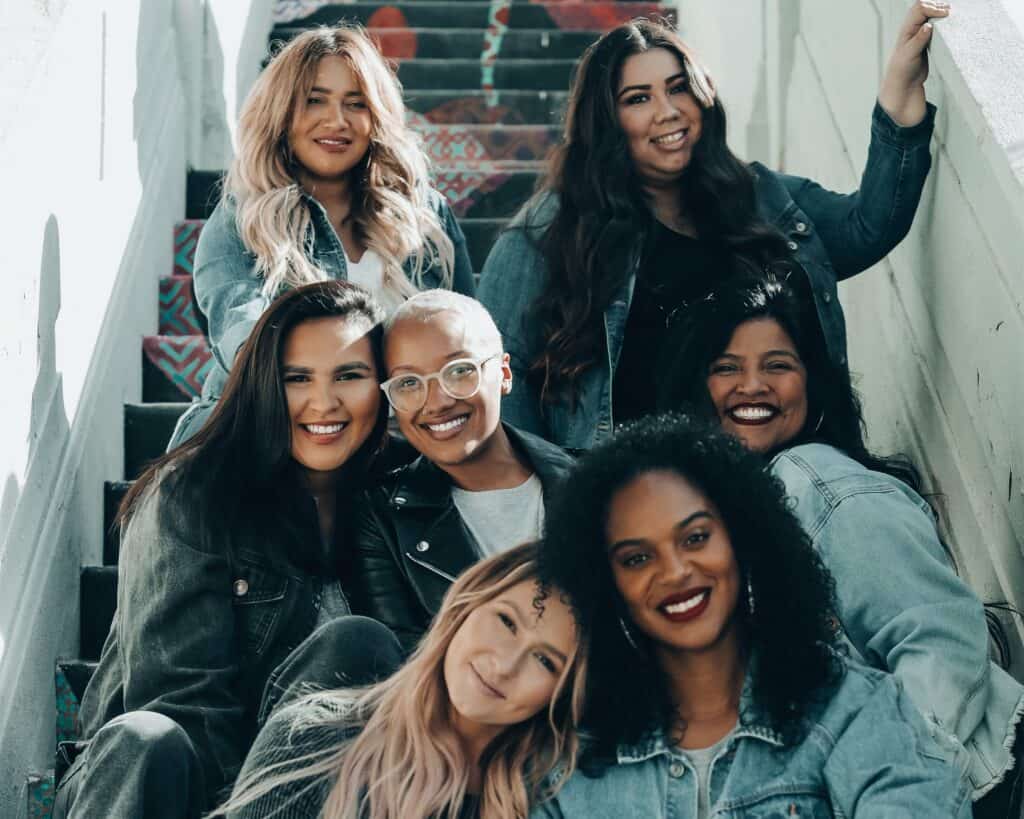 Coliving is changing the way contemporary adults live, making way for a budding generation: the Generation Together.
Coliving and shared housing are two popular housing options that involve sharing a living space with a group of people. In a coliving space, you get your own bedroom and share communal spaces like a kitchen, living room, and coworking space with the other residents. The best part: your rent includes almost everything you need in your daily life. In other words, coliving is considered to be a modern reboot of living with roommates because of these key differences.
How the Space is Designed: Coliving VS Traditional Apartments for Rent
Many studio and multi-bedroom apartments are designed for maximum profit. Most landlords try to squeeze as many rooms as they can in a private space, resulting in cramped private and shared spaces. What makes coliving spaces superior is that they are intentionally designed with each tenant's comfort in mind. You get your own reasonably-sized private bedroom (minus the bunk bed!) with a mattress, closets, and other necessities. When you step outside, fully furnished shared spaces, like a spacious living room, a clean bathroom, and a neat kitchen area await. All are perfect for a comfortable shared living experience.
What You Pay For: Coliving VS Traditional Apartments for Rent
The best cities in the country share a common denominator—notoriously high rent. And that makes sense because people want to be there. The rent on a typical apartment for rent in a major city covers the roof above your head—and hot water or gas if you are lucky. In coliving spaces, on the other hand, residents get the full experience and essentials:
A Fully Furnished Private Apartment
Safety and Security Services
Simply put, yes, your rent is all-inclusive!
Who You Live With: Coliving VS Traditional Apartments for Rent
On top of providing stellar amenities and facilities, coliving spaces are all about people. The consciously designed units, strategic locations, and community-based lifestyle that come with share spaces bring together like-minded people from different parts of the world. Starting a new life in a big city can be daunting, but coming home to housemates turned into family and friends makes the experience easier and worthwhile.
It is important to go over these factors thoroughly when choosing the next place you will call home. The place you live in determined the quality of life you will lead. Take it from the residents of the cities with the happiest people in the world: the secret to a fulfilling life starts in your living space. When you reside in a place that drives you to make positive lifestyle changes and engage in activities that spark joy, life begins to love you back.
Is City Living Worth it? A Look at the Benefits of Coliving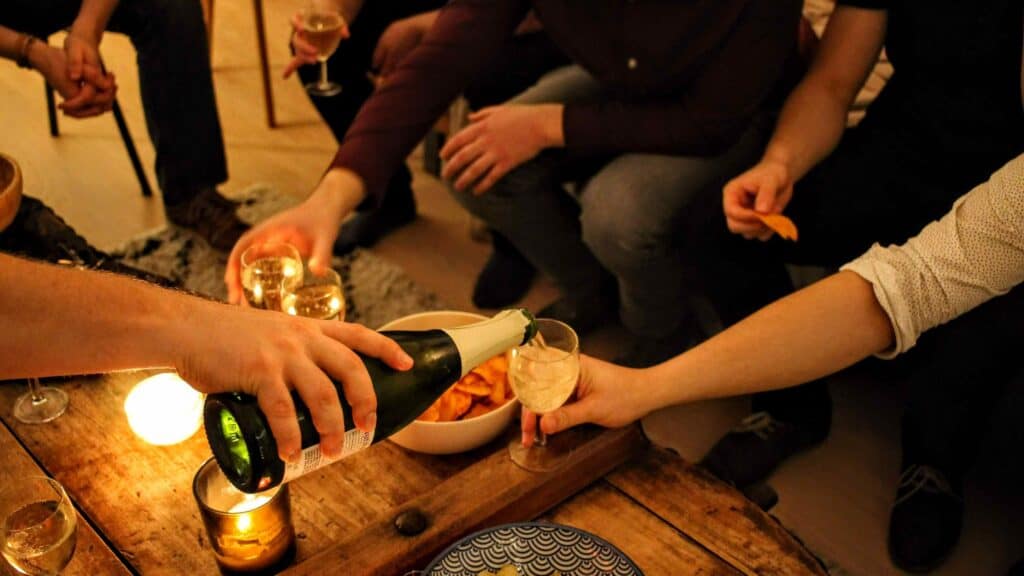 Coliving spaces give renters the best of both worlds: they can join community events when they seek human connection and retreat to the comfort of their private rooms when they seek solitude.
What is so great about coliving, let's say, in Amsterdam and other great cities around the world?
Plenty. Here are the stellar perks that come with communal living:
The Practical Part: Coliving is Easy and Affordable
Sharing rent with roommates has always been more budget-friendly than living solo, especially in big cities. An added bonus with coliving is that you get more than what you pay for.  As mentioned earlier, The Citylifer offers safe and fully-furnished coliving spaces, beyond- standard amenities, and all-inclusive rates that cover your private bedroom and basic amenities like WiFi, cleaning services, municipal taxes, and even housing insurance. Cutting the additional expenses and hassle that come with buying new furniture, paying bills, and other extra costs means more savings and less stress for you.
In other words, coliving comes with a plug-and-play lifestyle where everything is ready for use—at an affordable price. All that is left for you to do is settle in. Definitely a win-win!
The Convenient Part: Coliving Comes with Flexible Terms
Urban housing options often require long-term lease contracts, which is not always suitable for digital nomads and professional globe trotters who do not like to be tied to long lease terms. If you are one of them, you will be delighted to hear that coliving spaces offer both short and long-term options, ranging from six months to more than a year. That means more flexible leasing choices for those who often relocate for work or opt to continue their adventures in another city.
The Fun Part: Coliving Comes with a Built-In Sense of Community
Another addition to the benefits of coliving is its built-in community. Humans are resilient beings. People have battled countless epidemics throughout the years and managed to find a way to survive. But the loneliness epidemic seems to persist through the cracks of modern times. Shortly defined as a "serious sense of loneliness and isolation" that can cause a number of serious health issues, the loneliness epidemic is particularly pressing to solo dwellers and young adults. Coliving fights the loneliness epidemic by creating communal spaces purposefully designed for building (but not obliging) connections and sharing experiences.
Feeling lonely? You can head over to the communal living rooms, shared kitchen, or outdoor areas for a quick chat with your roommates or spend time with other residents. Most coliving spaces also provide a coworking space where you can brush shoulders with professionals to grow your network or simply learn something new from their professional experiences. Think about it: when was the last time you had a fun rooftop barbecue night with your people, watch a spectacular firework show in the city, or enjoy a cozy indoor movie session with your roommates? At The Citylifer, these are just standard treats.
Coliving in Amsterdam and other major cities in Europe gives you access to a long list of curated events you can share with the community. Being independent does not have to be a lonely experience, even for introverts and lone wolves. The best part is you can always recharge in your private room afterwards.
The Meaningful Part: Coliving and Sustainably Comes Hand in Hand
Coliving and sustainability are inseparable as two peas in a pod. Living together means sharing assets like energy, food, and space—all of which translates to reducing waste and promoting conscious consumption of resources. High-rise shared spaces use less land area than individual houses and bungalow apartments do, effectively causing efficient use of space and reducing land degradation in already crowded cities.
But the best way for living spaces to have a low environmental impact is by using sustainable construction materials right from the beginning. For The Citylifer, sustainability is more than just a buzzword. Every corner of The Citylifer properties–from roof to floor finishings—is built from consciously chosen materials designed to minimize carbon footprint and reduce waste. Think of: eco-friendly fixtures, energy-efficient air infiltration systems, smart HVAC systems, LED lights, smart metering, and renewable energy sources like solar panels. You know, all that good stuff!
Shared Spaces, Limitless Connections: Meet the Coliving Community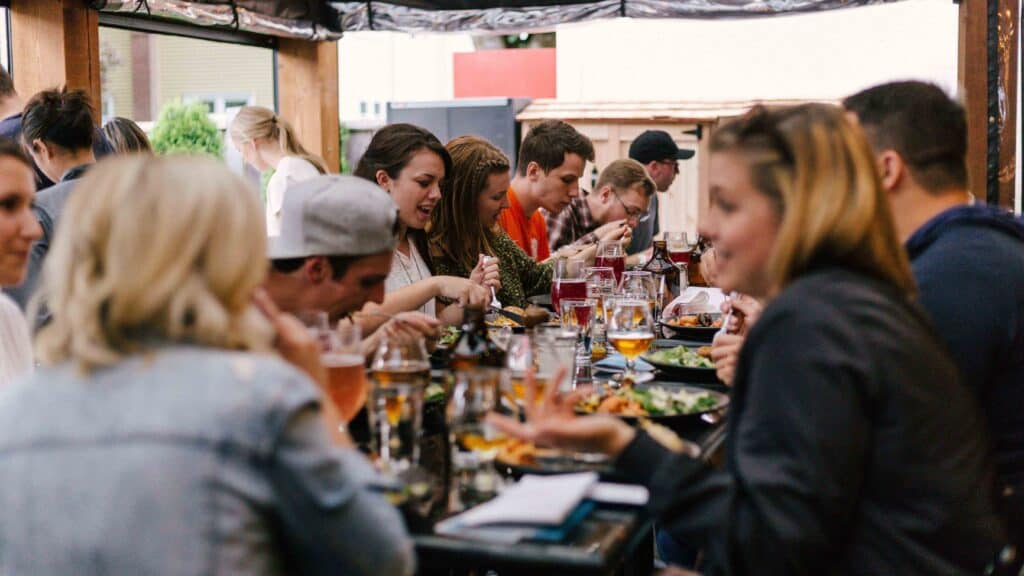 Coliving spaces attract like-minded people. The convenient, plug-and-play lifestyle it offers mostly appeals to adventurers and risk-takers who are not afraid to explore the big city and their bigger dreams.
Coliving spaces attract like-minded people. The convenient, plug-and-play lifestyle it offers mostly appeals to adventurers and risk-takers who are not afraid to explore the big city and their bigger dreams. If you are travelling for work, pursuing a degree in the city, or you simply want to explore the best of urban living minus the sky-high rents, nightmare roommates, and below-average living conditions, then coliving is right up your alley. That said, the coliving community often comprises young professionals, digital nomads, remote entrepreneurs, and students.
Although the benefits of sharing residential spaces appeal more to Gen Z and Millennials—a.k.a.the poster faces of young dreams and a thirst for adventure—there are no strict rules for a coliving community. As the interest in shared living grows, coliving players like the Citylifer continue to conquer the best locations around the world, welcoming more residents and creating the best community!
Beyond Four Walls: What's a Typical Day in the Life at a Coliving Space?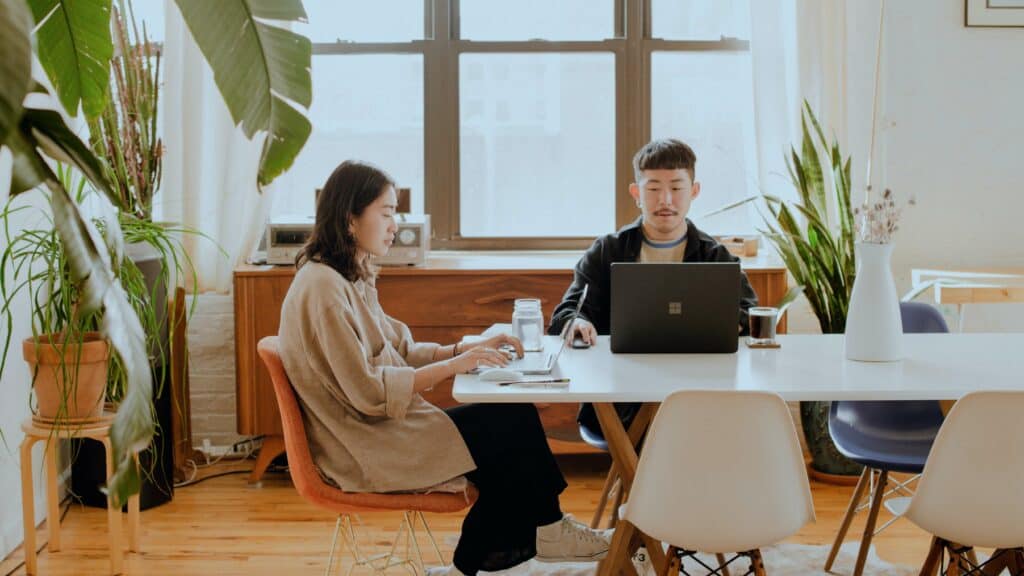 Sharing a space with a group of people does not mean you have to do everything together. At The Citylifer, there is a harmony of living at your own pace and enjoying the warmth of meaningful connections.
While it is easy to understand the textbook definition of communal living, nothing beats the actual experience. What is it like living in a place that supports a purpose-driven life, surrounded by like-minded people, and located right at the heart of the city? Here is what a typical day of a coliving resident looks like:
Mornings at a Coliving Space
Whether you hit the snooze button or be an early bird, most mornings at a shared space are all about breakfast together. Most head to the kitchen and enjoy a chitchat with other residents over a cup of coffee. However, others also prefer to go for a leisure walk around the block, do yoga on the patio, or visit a cafe for their usual pick-me-up. Now it is also the time for digital nomads to head to the coworking space and seize the day.
Noons at a Coliving Space
Time for a hearty recharge—a.k.a. lunch. Whether it is a potluck with your roommates or a freshly-cooked meal, lunches at a shared space are nothing short of fun and delicious.
It is always nice to share a bite and great conversations with your roommates in the dining hall before heading back to work!
Afternoons at a Coliving Space
It is up to you: continue working or take a break with the other residents. Siesta means many things at The Citylifer. And spoiler alert: it is always awesome! You can always take a break and explore the city, head over to a nearby city beach, or attend an afternoon communal event. Taking a break is always a good idea.
Nights at a Coliving Space
Time to wind down. Doesn't matter if hit the best Italian restaurant in the city or cook some Stamppot with your roommates, nights in a communal living household always involve a delicious dinner. And before hitting the sheets, why not enjoy a fun movie night or play group games with your roommates? If you want to challenge your mind for a bit, go along with the digital nomads and attend some quick nighttime skill shares or masterminds. What a way to make the most out of this diverse coliving community!
The Citylifer: Redefining the Ultimate City Living Experience Around the World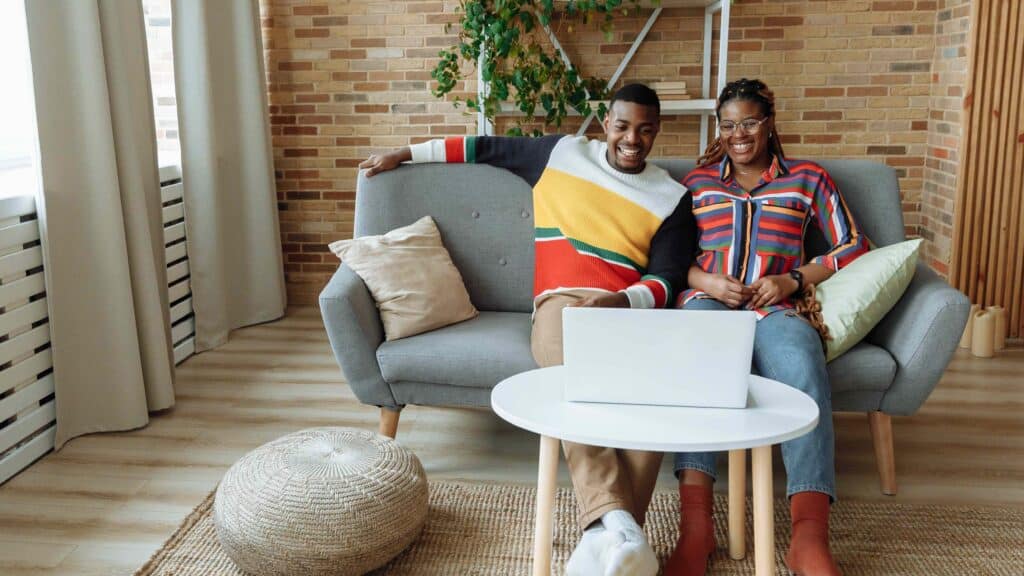 Not quite the student pad nor the family home, The Citylifer apartments and shared spaces are what every urban dweller's dreams are made of: anything but ordinary.
When it comes to city living, The Citylifer does not believe in compromise. It offers more than just a coliving space. The Citylifer is a gateway to rich, urban life experiences through its game-changing formula:
Convenience and glamour of deluxe hotel living

+ Accessibility and warmth of residential living
+ The exhilarating thrill of communal living
= The ultimate urban coliving experience
No matter where you are in life, there is no harm in taking the opportunity to find the place where you thrive best. Coliving spaces, after all, is a home away from home, but close to your heart. So, if the idea of having a more flexible urban lifestyle, finding your tribe, and building meaningful connections resonate with you, do not hesitate to take it, embrace it, and live it. There will always be a coliving space for you in the best cities around the world—that is the Citylifer promise.